Money Monday: When Disaster Strikes…
Money Monday: When Disaster Strikes…
Remember this gem of a post? It's haunting me a little right now.
We're still absolutely fine, just minus one finished basement.
Picture this.
It was an extremely wet weekend in Greenacresland, but we'd managed to have a chill weekend nonetheless. If I rely on the camera roll on my phone, we'd had a fish fry at the community hall on Friday night.
I was bugging my friend in California for her beauty knowledge as I used my Saturday night to dye my hair, in preparation for my Halloween costume.
Monday morning, we wake up and start our morning routine. Mr. Green Acres heads downstairs to fetch a loaf of bread from the freezer, and I hear him curse.
He was shin deep in water.
We suppose that at some point overnight, our sump pump did this: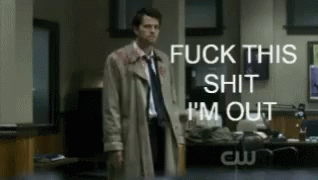 And we ended up with this:
and
And a few days later:
It's easy to lose your head and think that you will have to part with whatever little hard-earned money that you have left. But it doesn't have to be that way!
Don't panic!
It's super easy to want to ostrich and go back to pretending the catastrophe never happened, but that's hardly productive. While it is an attractive option, time is often of the essence. In our case, there was a distinct correlation between the speed at which we removed the water, and the amount of water that could be absorbed by the drywall. This also prevented any mould from developing in the basement, and translated into reduced labour and renovation costs down the road.
This is why my first call was not to my insurance company, but rather to a remediation company to get the process underway as soon as possible.
I am sure that the insurer has their preferred company, but in our case, the area was so saturated (pun not intended) with calls that it would have taken days for someone to begin the work.
And as I was told by a helpful lady at the insurance company "a homeowner has the responsibility to do whatever it takes to protect the property from further damage." I saw that wink, nice insurance lady.
Take your time
Once the emergency aspect of it is all over, this is where it's important not to rush into anything. Your house is safe, and you're dealing with the administrative aspects of it all.
Before you proceed with bringing everything back to the way it was, this might be the opportunity to resolve issues that you didn't have the wherewithal to deal with prior to the emergency.
In our case, our restoration project manager, recommended that we draft our wish list for the basement. The rebuild might be the ideal time to get longstanding work done while the structure is down to its bones and the rooms empty. Major considerations for us are a wonky plumbing system and an aging oil tank and furnace.
Dealing with unexpected costs
If you watch enough HGTV-type shows, you know by now that there are always unexpected costs for underlying issues that as a homeowner, you had not been previously aware of. Structural or foundation issues, contractors who must bring the home up to code, health hazards, infestations… these issues usually fall way outside of anything that your insurance will cover. This is an area where you really need to budget creatively and consider your priorities, wants and needs.
So what does this have to do with personal finance?
Well, the fact of the matter is that as a result of all of this, we are looking at our budgets more than ever, and any gains we have made since the fall have been pretty much wiped out as we look at how to best deal with the situation. We're wading in all of our options (again, pun not intended). I can't tell anyone how to proceed in one way or another in terms of handling a situation like this, but I can share what seemed to work for us.
Look for silver linings
One would think that living through a situation like this would be immensely stressful, and I don't blame people for feeling that way. In our case, I've noticed a few silver linings about it all:
Is it a pain in the butt, losing 50% of your living space? Absolutely. But it's also made us a lot closer, with a lot of hygge weekends during this snowy winter. It's also been 50% less space that needs to be cleaned, so that's a bonus for me!
Let's face it, we are sentimental folks, and I am a bit of a paper pack rack. We keep everything in case we need it someday. But I'm finding that I don't miss any of the stuff that we lost, and am almost finding it freeing. THis has encouraged us to focus on decluttering our main floor while the basement is sealed off so that when we do proceed to the rebuild, our house will be 100% awesome.
This event kick-started a renovation job that we always wanted to tackle but never thought we had the money for. This has forced us to re-evaluate our options, and showing us that it might be possible much sooner than we anticipated.
I don't want to get into too many details yet, since we are in the thick of it all and not everything is in place. I wanted to post to share that these unexpected things that happen can throw a wrench into the best oiled machine, but they don't necessarily have to turn your life upside down or break the bank.
I also wanted to warn you to potentially expect renovation or DIY posts in the future.
À la prochaine!